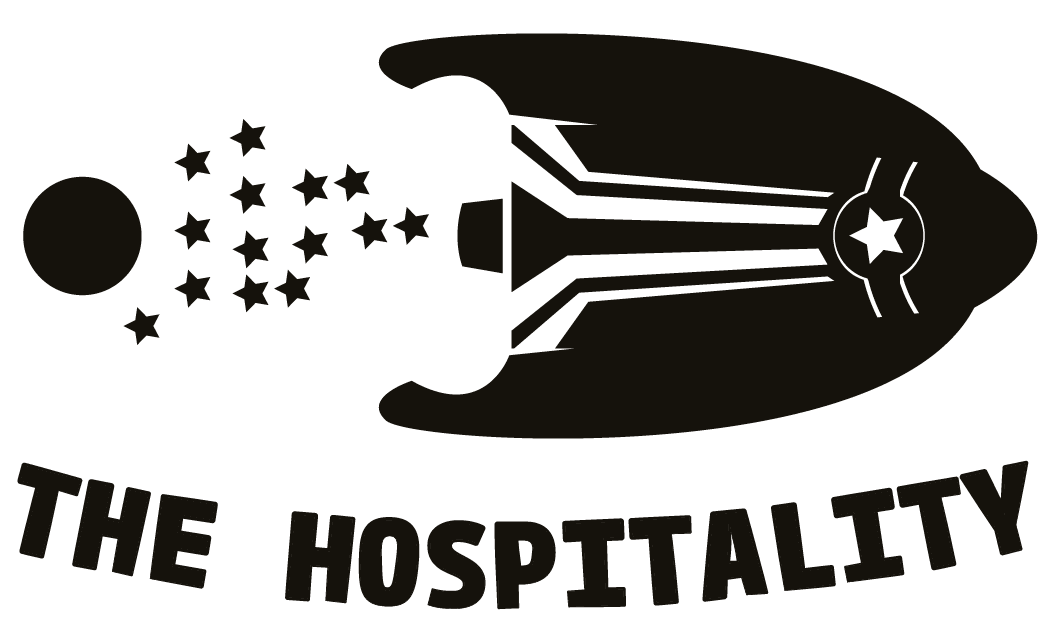 DET HÄR ÄR DET
Scenkonstkollektivet Nyxxx har utvecklat rollspelet/workshopen The Hospitality för Göteborgs Dans- och Teaterfestival inom ramen för seminarieprogrammet Playing for Change. Inga speciella förkunskaper behövs för att kunna delta i The Hospitality: kom som du är, resten gör vi tillsammans!
SÅHÄR BÖRJAR DE

T

Välkomna till framtiden. Just nu vet vi två saker. De har båda att göra med rymd och rum på olika sätt.
Ett: Vi lever i en koreokrati, ett samhälle där beslut fattas genom kollektiv rörelse i rymden-rummet.

Två: Vi är tvugna att lämna jorden med vårt utomordentligt bekväma rymdskepp The Hospitality, och vi vet inte om vi någonsin kommer att återvända.
MER OM VAD OCH VARFÖR
Om en annan värld ska vara möjlig måste vi inte bara kunna föreställa oss den, utan även vara beredda på att förlora den som vi redan känner till. Välkommen ombord på The Hospitality – ett rymdscenario där du tillsammans med max trettio andra spelare går in i ett sorts rollspel, en lek eller ett deltagande performance där vi prövar omständigheter och situationer som är helt andra än vardagens.
VI SOM HAR GJORT DET
Värdar och spelutvecklare är Tova Gerge, Ebba Petrén och Gabriel Widing från scenkonstkollektivet Nyxxx, som har en stark förankring i både rollspelkulturen och dansvärlden. Tidigare har de bland annat gjort föreställningarna Avatarvaro (UngaTur/Inkonst) och Drömdykarna (Unga Dramaten) tillsammans. Nyxxx söker efter nya former för att utveckla scenarion där deltagarna inte behöver kämpa för att hitta sin plats, utan kan luta sig tillbaka och följa en plan, men samtidigt får dela en mental och fysisk erfarenhet tillsammans med de andra deltagarna.
INFO:
Samling vid Oceanen, Stigbergstorget

Rollspelet kommer att genomföras på Skjul Fyra Sex.
15/5 kl 17.30-21.00

16/5 kl 10.30-14.00

17/5 kl 12.30-16.00
Pris: 50 kronor
KÖP BILJETT.

Språk: Svenska/engelska
Rollspelet är en del av festivalens seminarieprogram Playing for Change:
http://www.festival.goteborg.se/2014/seminarier/