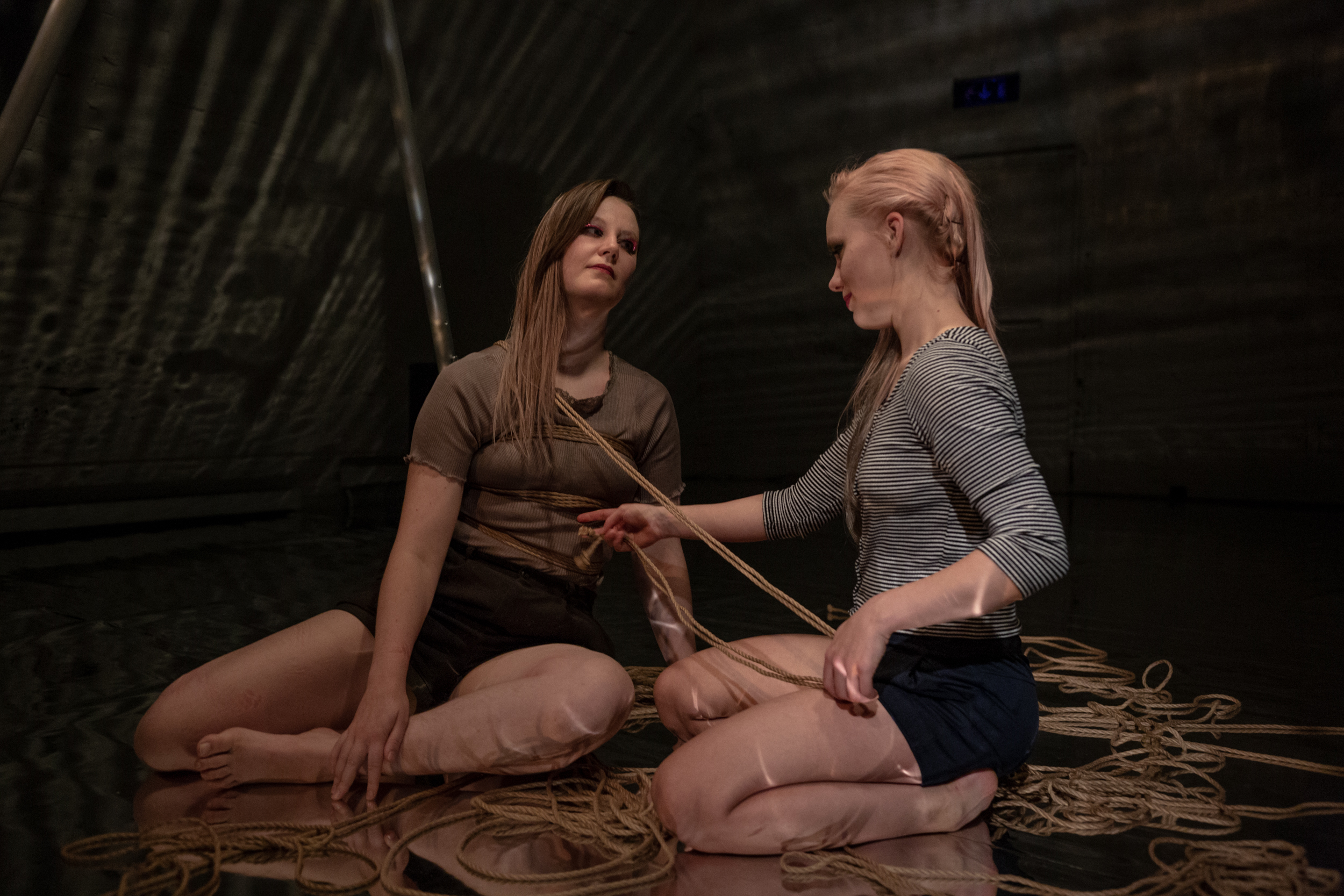 Photo: Ekaterina Lukoshkova

1-3 of November 2019, we come to Inkonst to do some more participatory and/or voyeuristic rope bondage with you. Join in!
More info and booking here:
http://inkonst.com/event/tova-gerge-britta-kiessling-friends-someone-trust/
To celebrate the occasion, here are some words about the technique we're using on stage and all the people who taught us. We practice a technique of rope bondage called shibari, kinbaku or Japanese rope bondage. It has a long, complex and international history connected to both art and pornography. Though we tie improvised patterns, we have studied with many teachers to be able to do what we do. Thus, a special thanks to Bergborg, Dasniya Sommer, Naka Akira, Hourai Kasumi, Kanna & Kagura, Gorgone, Pilar Aldea, Gestalta, Hedwig, Pedro and others, not least the ones who tied us or got tied by us.
With & by: Tova Gerge & Britta Kiessling
Sound: Elize Arvefjord
Room: Josefina Björk
Process developement: Christian Nilsson, Gabriel Widing & Ebba Petrén
Co-producers: Nyxxx & Skogen
With the support of: Skogen, Japanstiftelsen, Längmanska kulturfonden, The Swedish Art's Grant Committee, Cirkör LAB, c.off and Stockholm County Council